"World Bank's high-level delegation, led by Madame Georgia Wallen, the Country Manager, Productive discussions with Hon. Worlea Saywah Dunah's during meeting."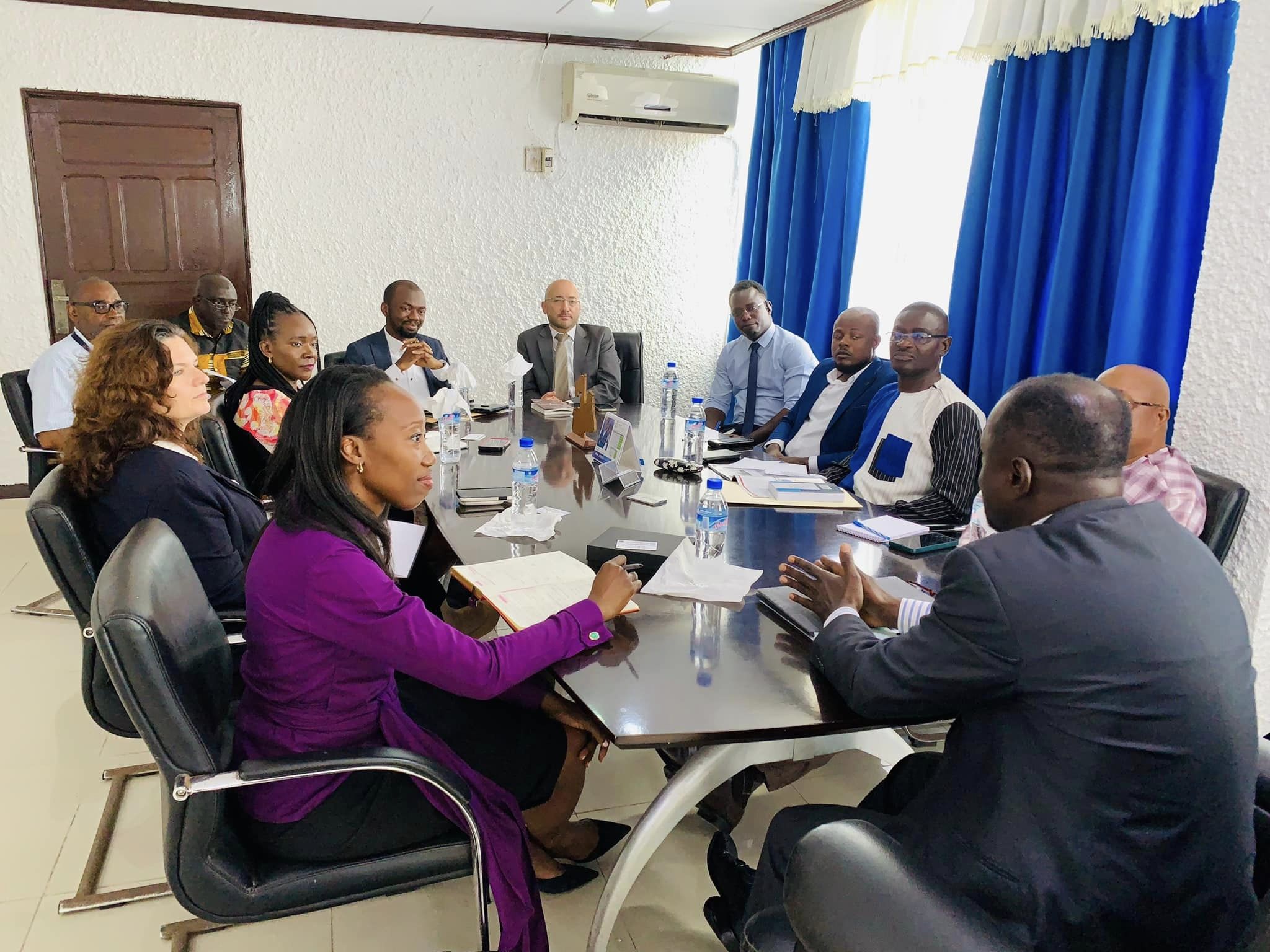 Today, an important meeting took place at the office of the Minister of Posts and Telecommunications, Hon Worlea Saywah Dunah. The meeting was attended by a high-level team of delegates from the World Bank, with the country manager, Madame Georgia Wallen, leading the delegation. The purpose of the meeting was to discuss and collaborate on digitally transforming Liberia, with a focus on bringing vision and transportation to unleash future development.
During the meeting, both parties recognized the critical role that digital transformation plays in driving economic growth and development. They discussed various strategies to improve the country's telecommunications infrastructure, expand internet access, and enhance the efficiency of postal services. The World Bank team shared valuable insights and expertise, offering technical assistance and financial support to help Liberia achieve its digital transformation goals.
The Minister and his team expressed their gratitude for the partnership with the World Bank, emphasizing the importance of collaboration in leveraging technology to unlock Liberia's potential. They discussed the need for comprehensive planning, policy reforms, and investment in digital infrastructure to ensure the successful implementation of the digital transformation agenda.
Overall, the meeting was productive and laid the foundation for a fruitful collaboration between the Ministry of Posts and Telecommunications and the World Bank. The shared vision of digitally transforming Liberia to unleash future development was reaffirmed, and concrete steps were identified to move forward. With the support of the World Bank, Liberia is poised to embark on a transformative journey that will bring about positive change, economic growth, and improved quality of life for its citizens.