Ministry of Posts and Telecommunications Collaborates with the World Bank to Digitally Transform Liberia: Bringing Vision and Transformation to Unleash Future Development.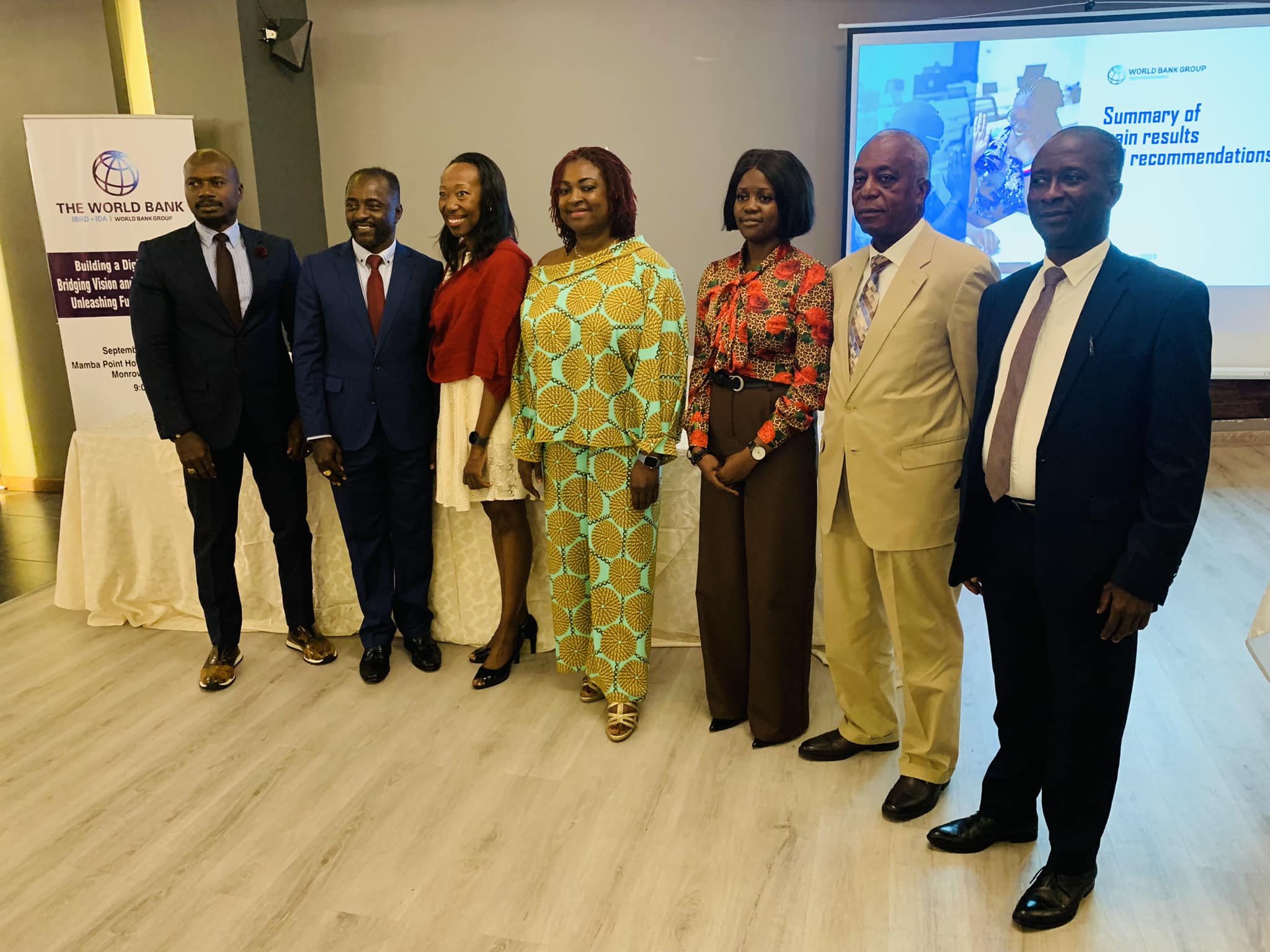 The Ministry of Posts and Telecommunications says, it is collaborating with the World Bank on a transformative project aimed at building a digital Liberia. This partnership seeks to unleash future development by harnessing the potential of digital technologies and connectivity to drive economic growth, improve governance, and enhance the overall well-being of the Liberian people.
The project, titled "Building a Digital Liberia: Bringing Vision and Transformation for Unleashing Future Development," will focus on expanding access to affordable and reliable digital infrastructure, promoting digital literacy and skills development, and fostering innovation and entrepreneurship in the digital sector.
The collaboration is expected to bring the Ministry of Posts and Telecommunications and the World Bank together to develop a comprehensive roadmap for Liberia's digital transformation. This roadmap will outline strategic initiatives and policy frameworks to ensure the effective implementation of digital technologies across various sectors, including Digital education, Infrastructure Development, E-Government, and Cyber Security.
As part of this partnership, a workshop will be held on September 12, 2023, serving as a platform for strategic discussions and planning. The workshop will bring together key stakeholders from government agencies, private sector entities, civil
Society organizations, and development partners to exchange ideas, share best practices, and collectively shape the future of Liberia's digital landscape.
The workshop will provide an opportunity for participants to explore innovative approaches, identify potential challenges, and devise solutions to accelerate the adoption of digital technologies in Liberia. It will also serve as a forum for fostering collaboration, building partnerships, and mobilizing resources to support the implementation of the digital transformation agenda by 2030. The workshop section is also intended to explore new innovation and ideas relating to institutional governance and investment option to make the digital economy a driving force in Liberia.
The Ministry of Post and Telecommunications lauded the World Bank for its commitment to supporting Liberia's digital journey. This collaboration marks a significant milestone in the country's efforts to leverage technology for sustainable development and inclusive growth.
During a buildup meeting at the Ministry of Post and Telecommunications, the Minister/Post Master General, Worlea- Saywah Dunah, expressed dedication and commitment to ensuring that every Liberian benefits from the digital age.
By building a digital Liberia, our aim is to empower individuals, businesses, and communities, enabling them to thrive in the global digital economy, Hon. Dunah concluded.
The World Bank Country Manager, Madam Georgia Wallen, pledged the World Bank's commitment to global development in the digital and digital transformation. Madam Wallen said, World Bank stands ready to support Liberia reach the peak of its digital transformation.
The project aligns with the World Bank's mission to end poverty and boost shared prosperity by harnessing the power of technology and innovation.